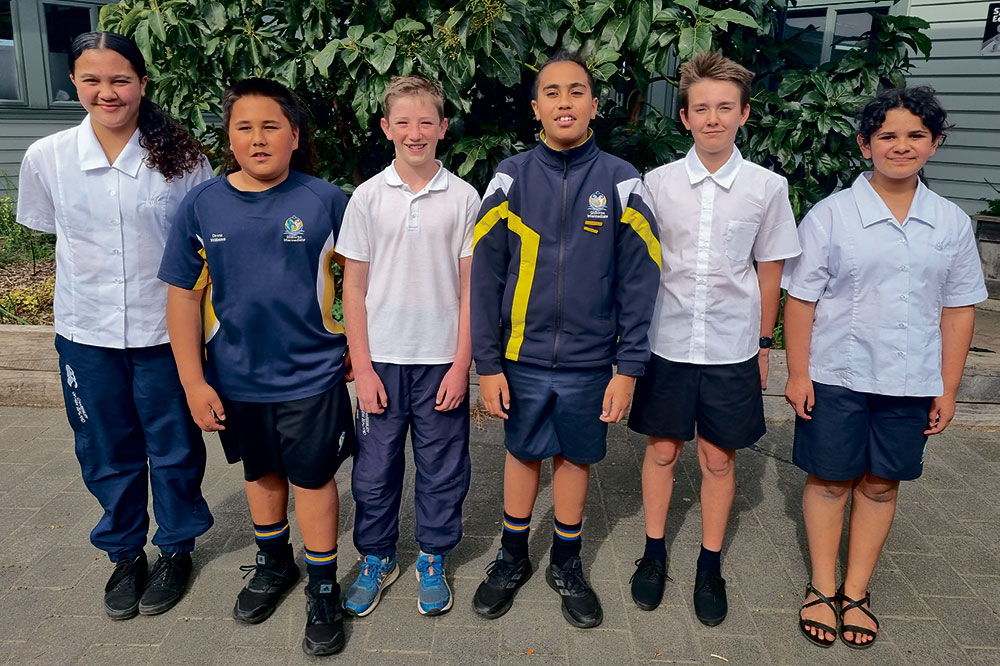 The aim of the uniform is a neat, well-groomed appearance which fosters pride in the school and in the student. The uniform regulations must be adhered to with the correct school uniform being worn at all times.
Polo/blouse/shirt
Plain white collared shirt with sleeve above elbow.
Shorts
Regulation GisInt navy shorts, above the knee.
Track Pants
Regulation GisInt plain navy (without stripes/bands) Terms 2 and 3 only.
Shoes
Either –
Completely black school shoes (below the ankle); or
Plain black sandals, worn correctly with backstrap and no straps above ankle.
Jandals/slides are not permitted.\
Running shoes predominantly blue, black or white.
Socks
GisInt regulation socks or short navy blue socks.
Sweatshirt
Regulation navy sweatshirt (optional).
Jacket
Regulation GisInt jacket (optional).
PE uniform
PE Shirt
PE Shorts
Plain black sports shorts above the knee (no stripes/logos).
Swimwear
Swimming shorts (not below the knee) only are to be worn in the pool.
Boys – no boxer shorts in the pool.
Girls – full togs, no bikinis. Rash-vest and swimming shorts permitted as over-garments.
Other aspects of uniform
Jewellery (optional)
Small studs may be worn. Sleepers optional for ears only.
Hair
Hair must be kept tidy at all times. Hair bands and hair ties must be plain black, white or navy.
Hats & Sunglasses
Students are strongly encouraged to wear a sun hat and sunglasses when outside.
Plain navy blue or black beanies are permitted in Terms 2 and 3.
Hats are to be worn the correct way around and removed when indoors.
Make-up
No make-up or nail polish permitted.